Vibeke Utzon
Physio Balance
PhysioBalance: to create peace and balance in the body, nervous system and breath so that your body has better potential to work optimally and utilize its resources to the best of its ability.
After Birth Weight
I train parent groups or small teams of mothers with a maximum of 6 participants on each team. The training can either take place in a training room with me, or I can come out to you in turn and do the training at home in the living room with you.
Physiopilates/Flow
The training takes place on small teams with a maximum of 8 participants. The workout is a combination of exercises that strengthen your core (abdomen, pelvic floor, buttocks), as well as a flow which relaxes and increases the flow in your connective tissue.
Physiotherapy
I treat both acute and chronic back and neck problems. I use techniques like MCKenzie, mulligan, MET and Be Activated. As a starting point, I work to create balance in the body…
Cranio Sacral Therapy
Craniosacral therapy is a very gentle treatment that goes into depth and relaxes the nervous system and connective tissue surrounding the skull and central nervous system. Headaches and migraines are the target groups most often have this chain pretreatment.
Rectus Diastasis
For a long time I followed Elin Solheim, a specialist in Rectus Diastase. I have attended her courses, but also been supervised and collaborated with her.
60 min. consultation: Craniosacral therapy / Physiotherapy:
700 kr
45 min. consultation
550 kr
10 times post-natal training on team:
1300 kr
30 min. consultation: 
400 kr
Physiopitates / flow on team:
160 kr per time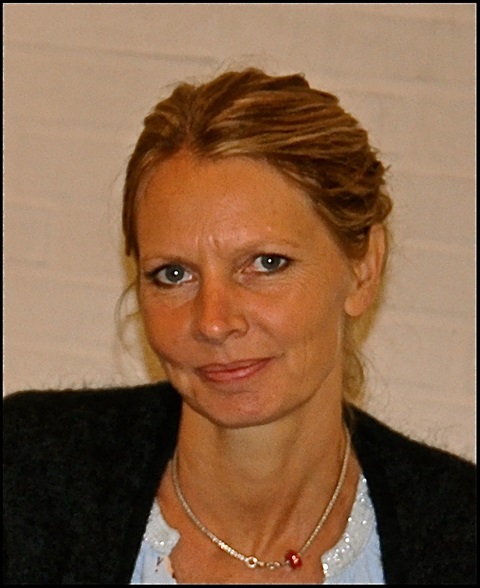 I am a trained physiotherapist, craniosacral therapist, and Ayurvedic health counselor. I have taken a wide range of continuing education and courses in physiotherapy in Mc Kenzie, Mt courses, Mulligan, Physiopilates, Physioflow, Be Activated, rectus diastasis.
My focal points are to work with stress in both children and adults. Many children and young people suffer from stress, anxiety, and anxiety. It often creates both breathing problems as well as pain, stiffness, and headaches. My experience of combining physical therapy with craniosacral therapy has a really good effect on many people in this target group.
Consequences of concussions and whiplash are some of the problems where craniosacral therapy also has a really good effect, and where other treatments are often too violent.
Postnatal training, to restore a strong core and body after one or more births is another target group I work with a lot. My change in my own body, after three births, has been noticeable, and proper and slow rehabilitation is a prerequisite for the body to function optimally again.
Last but not least, I work a lot with the technique called: Be Activated. In short, it involves activating musculature, which has been exposed as a result of prolonged malfunction or stress. The body even finds out to retrieve recourse elsewhere in the body when parts put out, and that is without us always being aware of it. It results in inappropriate movement patterns in the long term and is accompanied by pain or stiffness. The technique has had a great effect on my own body and has immediate effect. I use the technique in combination with craniosacral therapy and physiotherapy to balance the body physically and nervously.
Contact Me
Vibeke Utzon
Hovedgaden 39, 2nd TV
3460 Birkerød
I work Thursdays from 8 am to 4 pm in Birkerød
Monday, Tuesday and Wednesday I work in Virum
Tel: